Influencers Relations
Innovation+ Trust+ Creativity
We think, create, plan and implement initiatives to improve results for your business
Communication agency with over 15 years of experience
We are an Influencer Relations agency that develops innovative and creative narratives to strengthen the companies' relationship with their entire business network: customers and consumers, prospects, partners, analysts, opinion leaders, influencers, press, and social media.
We do this by combining knowledge, commitment, technology, and creativity, in order to deliver to our customers appropriate solutions according to their demands.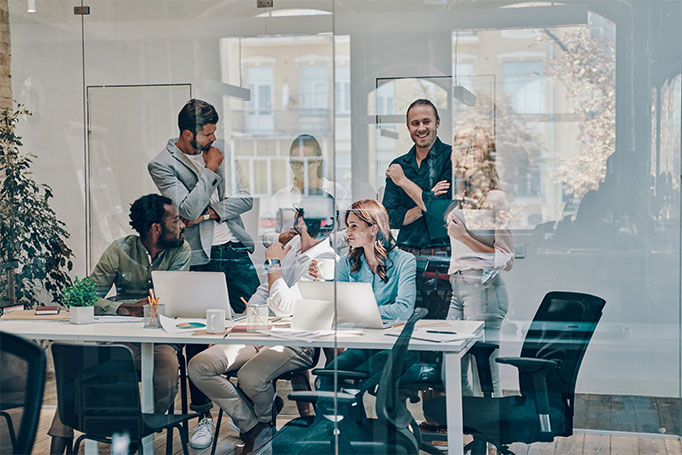 Data Driven Comms & Mkt
To guide communication and marketing actions based on knowledge about the market and target audiences.
Communication Planning

Researches

Analysis and Diagnosis
PR
To build influence with stakeholders, gain credibility, and expand engagement.
Media Relations

Branded Content

Media Training

Company Image Crisis Management

Special Projects
Digital Marketing
Management and implementation of digital strategies focused on lead generation.
Marketing Campaigns

Social Media

Inbound Marketing

Studio
Using creativity to reinforce your messages to the market.
Web Projects

Videos

Presentations

Branding
Se a relação entre a Comunicação e o Recursos Humanos tivesse uma trilha sonora, sem dúvida seria Fico Assim sem Você. "Avião sem asa, fogueira sem brasa [...], futebol sem bola, Piu-Piu sem Frajola"– sucesso em todo o país no início dos anos 2000 na voz da dupla Claudinho e Buchecha, mais tarde regravado por Adriana Calcanhoto. Tirando a liberdade quase poética da comparação, o relacionamento...